---
This year we are selling vacation packages for the
2018 Star Wars™ Half Marathon - The Dark Side
April 19-22, 2018
---
Steps involved:
1) Purchase the bibs you wish to register for from our Square Store, and also add the $200 room deposit.
*Once this is done, you have secured your bib registrations.
All bibs must be sold with room and ticket requirement
per
run
Disney. Tickets can be waived with active Annual Pass number or Cast Member ID number.
2) Sometime before packages are able to be booked with Sports Travel, we will send you a request for room and ticket
preferences
3) Once received, we will provide you with the quotes for your packages. Quotes may very depending on taxes.
4) Once package is agreed upon, it will be booked for you and you can make payments as often or as little as you like as long
as it is paid in full 45 days prior to your arrival.


*Bib purchase price is non-refundable unless we are able to resell your bib. We do not resell any bibs until our inventory for that race is sold out. If bib is able to be resold (which it usually is), then there is a $30 cancellation fee)


QUESTIONS? Please EMAIL our running specialist Kristina *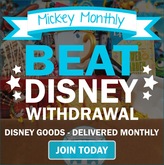 This year's runDisney requirements are that each bib purchased must be include a Magic Your Way® Package.
For active annual passholders the ticket value will be refunded by Disney after travel is completed and annual pass status is verified.

Initial deposit is the cost of your bib(s).




Star Wars™ First Order Challenge
*$350 AVAILABLE

Star Wars™ Half Marathon
*$230 AVAILABLE

Star Wars™ 10K
*$140 AVAILABLE

Star Wars™ 5K
*$105 AVAILABLE

---
Cancel / Swap Policy
$50 Race bib cancel or swap before Feb 22nd
$50 Hotel cancel before Feb 22nd
After Feb 22nd cannot cancel either, it is to late we have finalized everything
*Sorry but Travel Providers cannot defer races.